Reliable Window
Tinting Services
Headlight Restoration, Car Washing, and More!
Are you considering improving the appearance of your vehicle? Why not start with window tint installation? If you are looking for a reliable window tinting services provider, South Spring Auto Sales and Window Tinting is the trusted shop in St. Louis, MO. Many clients have partnered with us for coating and auto detailing solutions that exceed expectations. We also offer headlight restoration, car washing, and more!
What Our Auto Detailing Shop Offers

When it comes to superior window tinting services, look no further than South Spring Auto Sales and Window Tinting. We are a licensed, registered, insured, and bonded shop that provides an array of cost-efficient auto detailing solutions. We offer a lifetime warranty on all of our window tinting services. Read on for the list of our services.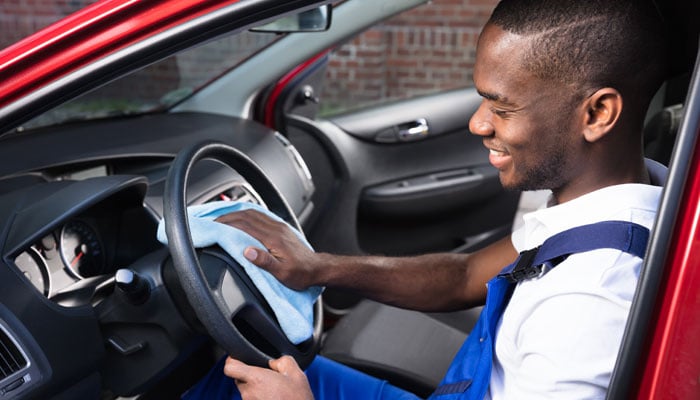 Inquire About Our Window Tinting Services

Do you have any questions about our auto detailing shop? Perhaps you would like to learn more about the window tinting services we offer? Please visit this page again soon as we are still compiling the contact information you can use to reach out to us. We will gladly walk you through the different services we offer for your convenience. We hope to hear from you soon!